Top Destinations
Many of us plan well ahead of time when it comes to a holiday, and even thinking about one may seem illogical due to the current world wide pandemic and International borders closing. However, things are becoming positive due to vaccinations rolling out and more countries allowing tourists back in. This paired with more health and safety protocols being introduced regularly, creating peace of mind for every tourist who travels abroad. Late 2021 and 2022 seems more probable that your dream holiday will actually take place. We're here to help you round down the top destinations that should be on your travel radar! 
We want to help people book their dream holiday but we are always conscious of the implication it might have on the destination and the tourist, which in so-doing reaffirms the moral responsibility we adhere to. Many travel experts are predicting that short haul trips will be possible by spring or early summer, 2021 and others aren't so sure. It would be easy to magic up a crystal ball to see the future but sadly that's only available in Disney films and theatre. Short haul locations such as Europe will be first on peoples list for summer and even spring.
This is entirely dependent on the country's ability to cope with an increased number of tourists, Covid-19 protocols and initiatives to stop the spread. Ultimately, your own opinion on whether it is safe to travel for leisure will be your final determinant.
Admittedly, each location and destination will be different with their new cleaning procedures, protocols that adhere to Covid-19 guidelines and social distancing measures. This doesn't mean to say you should be put off booking or researching a holiday for late 2021 and 2022. The locations will be less crowded due to fewer tourists which makes for a more unique and culturally rich experience. The more isolated destinations will be on the top of everyone's list which leads perfectly to our list of the Top 20 destinations.
The list has been put together from analysing the number of Covid cases, how isolated the location is and what the country has initiated or participated in, to prevent the over running of its hospitals. Many countries throughout the world have closed their borders for the majority of 2020, this has helped them create a vacuum for the virus, keeping it contained. This list will also stand the test of time as the destinations also make up our top go to locations that we believe cannot be missed from anyone's list. In no particular order here's out top destinations!
Top Destinations for 2021/2022
Unique trips and experiences around the world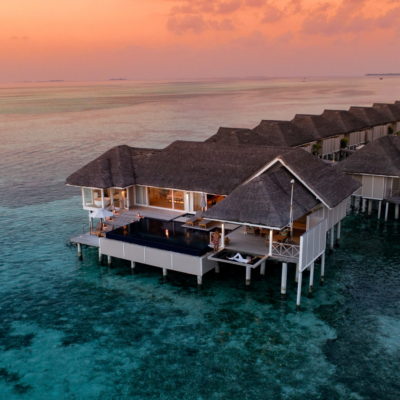 durations start from
3 days
Hand picked luxurious accommodation