Pure Breaks' journey started in 2018. We set out aiming to redefine how people should "holiday"; we had found that certain partners and operators in the industry weren't doing as much as they could to help local communities and the environment. We wanted to connect all we had learnt from running volunteering programmes across the world, to the world of mainstream tourism, where local communities miss out on the positives of tourism all too often. Increasingly, travellers are wishing to make environmentally-conscious choices, to experience all that our beautiful world has to offer, whilst preserving it for future generations too. This was our starting point. 
Pure Breaks is under the umbrella group Working Travel Group – with over 20 years of experience in the travel industry, working with valued and responsible tour operators worldwide. Our integrated, registered charity, United Through Sport, currently operates in five countries facilitating community development, health and well-being projects, and much needed aid and assistance.
Pure Breaks specialise in delivering bespoke, tailor-made and niche experiences around the globe, by focusing on accommodation and local tour operators that implement sustainable and Eco-friendly initiatives.
We've chosen to hand pick unique escapes that employ responsible operations supporting local communities and actively contributing to environmental conservation practices. All whilst providing an authentic cultural experience you won't forget.
Who are we?
Pure Breaks was a concept that started in 2018, to offer a more careful choice of holidays. Our research in eco-friendly operations, sustainable measures and community-driven responsible travel whilst still providing clients with our high-end signature level of service.
The COVID-19 pandemic brought a stop to international and local travel which impacted the travel and tourism industry on a large scale. Because of this, the industry had to adapt and change methods in relation to bookings, communication and the use of digital technology. With the increased use of cloud technologies, Pure Breaks are now setting the bar of how travel agents and companies should operate.
Responsible Travel
Our mission is to offer an ethical travel experience, because the way you travel matters. We are dedicated to playing our part and we strongly believe that by operating responsibly and through giving back to local communities, all parties can benefit from travel. See our Responsible Travel page for more info!
We feel that we all have a choice and we can all make a difference. Every journey of discovery plays a part in the fabric of our world. However, at every stage of planning we consider the planet, we consider the impact and we consider how we can make a change. We are committed to helping you travel the responsible way, so that we all can enjoy the great benefits that travel has to offer.
Business Development Manager
How it works
Step 1: Speak to us and tell our dedicated and experienced reservations teams all about your perfect trip. We first get to know you as an individual to find out what makes you tick, so that we can provide personal and flexible advice tailored to your expectations and desires.
Step 2: You will then be allocated your very own dedicated Travel Specialist Advisor, who will be on hand every step of the way to advise and tailor your perfect holiday. You are fully supported from day 1 until the day you return from your trip.
Step 3: Sit back and relax, and let us do the rest!
Our dedicated team of Travel Specialist Advisors have a real passion for travel and a deep understanding of what turns a good trip into an unforgettable experience. With our expertise and local contacts, together we will mould your perfect luxury escape.
"We have taken the approach to research and find some of the most authentic places to stay in the world, working closely with our in country partners to carefully select itineraries and accommodation that also consider the environmental impact of tourism. We want our customers to experience the heart of cultures and witness the positive impact responsible travel can have on local communities. In essence a truly unique 'pure' break experience to remember."
What does Pure Breaks offer?
From romantic getaways to luxury cruises, from adventure safaris to self-drive trails and beach breaks to city retreats – we've got you covered. Explore our holiday types and find your own exceptional travel discovery.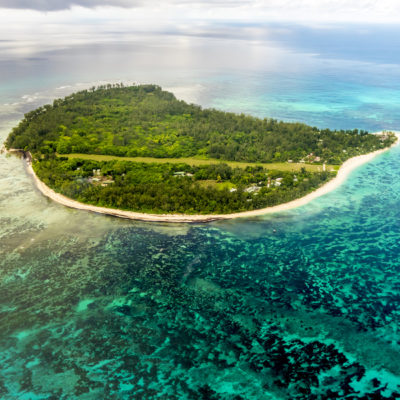 Pure Breaks Travel Bubble
A Pure Breaks Travel Bubble is our way of encouraging travellers to take support bubbles on the road, as a safe way to travel the world and create positive and unforgettable memories together. A Pure Breaks travel bubble, in its most useful interpretation can be defined by these set of simple features:
Sitting on the plane in your "bubble" with others you're travelling with
Sharing transport as one group
Participating in activities as one group
Sharing long lasting experiences with others from your bubble
Controlling the spread of Covid