Conservation and Preservation of Wildlife in Uganda
Pure Breaks offer a range of wildlife and activity adventures in some of Uganda's most pristine natural landscapes and primate habitats. The Mountain Gorillas predominate in the Bwindi Impenetrable National Park (BINP) and in Mgahinga National Park which is set in volcanic hills, home to approximately half of the world's Mountain Gorillas. The Mountain Gorillas are the largest living primates. BINP is part of the Virunga Massif, an area of about 450sq kilometres straddling the Democratic Republic of Congo, Rwanda and Uganda – effective conservation measures involving local communities have led to a significant increase in the numbers of this iconic species (Baker Batte lule, Kampala, Unesco Courier).
Uganda is home to spectacular mountain ranges, namely, the Rwenzori Mountains to the East and the three peaks of Mount Muhavura, Mount Sabyinyo and Mount Gahinga within the Mgubinga Gorilla National Park. The snow capped peaks and panoramic views provide hikers with physical challenges and a Unique Escape into the Ugandan wilderness. Authentic accommodation locates visitors in a range of natural secluded settings, in the heart of Uganda's tropical forests, elevated mountain lodges and reflective lakeside dwellings.
Uganda - Bwindi Impenetrable Forest
Tourism Development Master Plan
In 2014, a ten year Ugandan Tourism Development Master Plan initiated a sustainable development strategy in conjunction with the United Nations. Pure Breaks sustainable practice is aligned with the United Nations 17 Sustainable Development Goals. A forerunner to the development of these goals was a research study in 2012 on Innovative Community Tourism in Uganda – International Tourists, National Networks, and Local Livelihood by Professor Kelly J. Mackay and Professor J. Michael Cambell. A six year project focussed on a study of a Gorilla Friends Tented Camp in Ruhija village in BINP.
The innovation of the project rested on a triangulated approach of education, community involvement and strategic network. The findings of the study supported building the capacity of communities and wildlife conservation initiatives to engage with the positive inputs from tourism e.g. education, enhancing wellbeing, livelihoods and promoting biodiversity. The African Wildlife Foundation (AWF) has partnered with the Nkurningo community near Bwindi constructing a profit sharing eco-lodge. Community partnerships are promoted through revenue sharing by the Uganda Wildlife Authority (UWA), and encourage diversification e.g. craft workshops and selling products to tourists.
Forests of Uganda
The Tropical forests of Uganda can be said to sustain the most diverse wildlife and flora in Africa. Gorilla and Chimpanzee treks are remarkable opportunities for adventure and discovery. Tourism revenue from the Gorilla Parks is more than the other Ugandan National Parks combined. Kibale Forest is particularly well known for Chimpanzees, they are sociable animals with up to 100 members in a group. Observing these wonderful animals on a trek makes for a unique and entirely eye opening experience by bringing conservation and the preservation of these animals to the forefront of your mind.
According to a Ugandan Forestry Report, forests have shrunk from 24% of Uganda's total land area in 1990 to 9% in 2015, due to land disputes and deforestation. An article by Samuel Okiror from Kampala, confirmed that deforestation is continuing apace in Uganda. Hoima Sugar Company Ltd began work to cut down 900 hectares of the Bugoma Forest Reserve following a court ruling that the land was under lease and therefore was deemed to fall outside of the protective forest area.
Part of the argument for converting the land to the monocultural production of sugar cane was that it would provide employment and ' raise living standards' for the local community. However, eco-friendly tourism provides essential community benefits while aiding forest wildlife conservation through Gorilla and Chimpanzee treks. Seemingly, micro environmental aggressions, collectively, have a macro effect on the forest's fragile ecosystem, causing detrimental consequences for preserving wildlife migratory corridors and for waterways feeding the River Nile.
Uganda - Bwindi Impenetrable Forest
We need to act now
The Covid 19 Pandemic has shut down tourism, jeopardising the social, economic and educational opportunities for local communities. Uganda could lose up to 2 billion dollars in tourism revenue due to the travel restrictions. In 2021 going forward, when it is Covid safe, it is imperative to boost tourism to these protected wildlife conservation areas, securing sustainable community livelihoods and natural forest ecosystems. Our destinations and accommodation collectively, have been handpicked as to specific criteria on which countries we want to elevate and draw tourism back through their borders. Uganda is specifically one of those! With its vast array of wildlife, including the Gorillas and Chimpanzees, these unique experiences give tourists the opportunities to bare witness all that Uganda has to offer.
Check out our trips through Uganda for 2022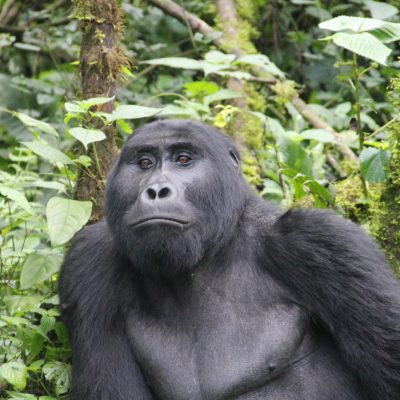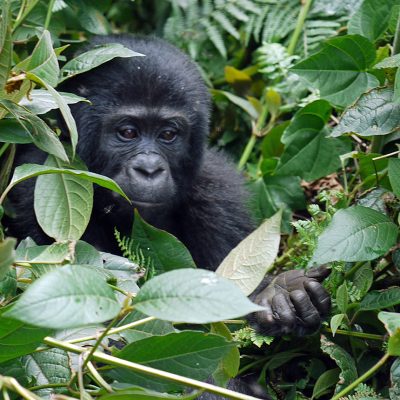 durations start from
6 days