Greenwashing in the Tourism Industry
Despite the urgency of climate change, greenwashing in all industries is on the rise – including in the tourism sector. It has become a simple yet effective tool to capitalise off people's good nature despite its repercussions. Evidently there is deception to consumers who are making the effort to be eco-conscious, and a lot of multi-national companies are damaging the very thing they claim to protect. Businesses being run on profitability over local community and environmental support are conveniently forgetting that sustainability is intersectional; it must consider social and environmental sustainability as well as the economic benefits. Greenwashing is increasingly presenting itself to be a challenge for both consumers and ethical companies with genuine intentions alike. 
Eco-tourism is a growing industry that is more likely to gain consumers based on ethics yet there is no set criteria on what constitutes as 'sustainable.' Many companies are constantly falling short with how they integrate community and environmental protection into their business models, hiding behind branding. Sadly, greenwashing is a simple yet effective tool to market and capitalise off of so is gaining popularity.
Greenwashing in the Maldives
Our focus is on Maldives, providing a spotlight on good examples of sustainable practice in tourism. Maldives is a destination that emphasises the need to protect our planet against climate changes, with multiple island Atolls that may in the future disappear altogether through rising sea levels unless companies and the human race take bold action. Importantly it is not about avoiding travel altogether as countries like Maldives heavily depend on tourism. The hope is that greenwashing is a corporate practice that fades rapidly replaced by long lasting responsible travel.
Is profit reinvested into the local community and conservation?
Uprooting the lives of locals in the name of tourism isn't ethical and only benefits the shareholder's profits. Companies that greenwash are exploiting the environment without confirming whether they have implemented practices for conservation; it can only be assumed that there are none in place. The outcome will ultimately damage both the environment and the business in the long run as sustainability is becoming more and more necessary for the future of humanity. Tourism companies that put conservation at the forefront with the intent on protecting existing natural resources are the future.
Are companies profiteering or protecting the environment?
A holiday resort advertising sandy beaches and lagoons to explore does not mean they implement sustainable practices for those places. Truly sustainable resorts encourage guests to learn about endangered environments, inviting them to observe and help restore it during their stay. An excellent example of this is the eco-friendly resorts located in the Baa Atoll integrating conservation into their business model by inviting guests to explore the coral reefs that are being restored in real time.
Consumers are able to see the true value of their work and how profits are being distributed.  The majority of eco-friendly resorts are UNESCO Biosphere reserves; "areas where locals work with biodiversity and its sustainable use." The Baa Atoll Biosphere reserve demonstrates that by inviting guests to interact with the environment they are able to fund the protection of the oceans and its marine life from major threats. 
Does the company empower the community with local employment and sourcing of produce?
Companies that greenwash their resorts are in turn exploiting the culture of the local area. What visitors do not see is the unfair distribution of wealth from company profits. By using a country's culture to encourage people to visit the resorts it sets up a false pretence that the local community benefits just as much as the corporation. Now there is a need for greater scrutiny. 
Whilst many resorts might be offering the local community employment, these locals might not be given much alternative choice. Tourism can overtake or supersede alternative traditional employment opportunities based on how much they earn, specifically resorts paying just above local earnings so locals are therefore in no position to turn the job opportunity down. A truly sustainable resort will employ locals with a wage that is fair based off of their own shareholder profits opposed to paying minimum wage and implementing bare minimum practices that compromise traditional practices. A situation where a global pandemic occurs, locals have been made redundant from tourism resorts with no alternative traditional employment remaining. 
A lot of eco-resorts in the Maldives such as Veligandu encourage guests to take excursions to local towns, enabling local shops and restaurants access to a larger customer base. The resorts listed on Pure Breaks operating within the Baa Atoll such as Coco Palm Bodu Hithi also purchase locally sourced seafood directly through fishermen at market price and ensure that their own traditional methods of fishing are not compromised in the name of profit.
As companies elevate themselves they must elevate the locals alongside them. Sustainable resorts such as Veligandu employ local people while giving them the opportunity to work their way up the corporate ladder of the hotel and this is reflected as the senior management team comprises of locals. Another example of working in partnership with local communities is Anantara Kihavah Island Resort, who have implemented programmes that offer local artisans and performers opportunities within the hotel. The resort promotes local culture awareness to its guests and "aims to integrate indigenous culture into everyday experiences."
Does the resort implement sustainable practices?
Conservation efforts should extend to allowing the natural land to remain unobstructed even as it is built upon. By using natural indigenous materials the environment evolves with natural resource protection in mind. For example, accommodation at Maldives' resorts are built under a "law that stipulates no building can be higher than the palm trees on its island." One of the many reasons the Maldives is such a desired location is due to the way that the natural aesthetic of the islands is protected. A number of island resorts operate using solar energy and heat recovery systems to reduce their carbon footprint and are passionate about locally sourced produce tracking its supply chain whilst reducing air miles.
Due to the hot climate, harnessing solar energy is an obvious choice to make and many eco-friendly resorts have already begun to implement it as a main power source. Hurawalhi Resort, Komandoo Resort and Lux South Ari Atoll in the Maldives are examples where they have implemented this scheme and have been rewarded with great success. Hurawalhi Resort has 2,735 panels installed on roofs and for 11 hours a day they convert the sun's rays into electricity, taking care of 30% of the resort's total energy consumption.
These panels do not detract from the natural beauty of the island as they have been positioned to cast beautiful shadows along the wooden walkways as light shines through them. The heat recovery systems in place at the resort also converts waste produced by generators into electrical energy for guests' hot showers. 
Wherever possible these resorts compost waste to be used on their local gardens and they have made executive decisions to eliminate single-use plastics from their resorts. If more tourism resorts implemented such initiatives people could be travelling with less of a conscience of the overall impact being made. However, some multi-national tourism companies are instead investing in branding to appear sustainably led opposed to implementing such initiatives.
Predictably, guests don't want to venture to a location that is visibly polluted and damaged, so it is in their best interests to protect what makes their resorts an attraction. Sustainability within resorts is possible and has been proven to be successful for both consumer and community. Numerous resorts in the Maldives use their sustainability initiatives as a reason to visit the island. On-site marine biologists educate guests on diving excursions to see the reefs located in the Baa Atoll that are being protected. The diving experience provides important awareness of the delicate ecosystems below the water whilst providing them a once in a lifetime experience. 
How can people avoid companies that greenwash in the travel industry? 
According to the Greenwashing Index, a website that flags misleading ads and sustainability claims by corporations, a company can be accused of greenwashing when it "spends more time and money claiming to be "green" through advertising and marketing than actually implementing business practices that minimise environmental impact."
To spot a resort that is truly sustainable there are many factors to look at. Pure Breaks offers unique experiences with this in mind and lists the eco-friendly and sustainable initiatives in place for each of its resorts to make it easier for people to identify. We have dedicated our own 'Responsible Tour Operator' section that allows readers to educate themselves on the importance of giving back to the community, protecting the environment and sustainable practices that ensure that future generations will be able to enjoy similar experiences.
Truly eco-friendly resorts will have commitments in place to make a long term positive impact. Switching to renewable energy, employing local people and paying a fair wage are just a few things that are impactful in the present and the future. Resorts that follow good environmental practices usually have many methods in place to be truly eco-friendly. 
Using laws as a marketing selling point is another red flag of greenwashing tourist resorts. If they are promoting something they have to do by law this doesn't make them any more sustainable than any other resort in the country. Organisations such as the 'Global Sustainable Tourism Council', 'Green Globe' and 'Green Destinations' provide certification at a regional level based on worldwide regulations. The importance for consumers is to look for certificates given by official tourism recognised organisations with internationally approved kitemarks. 
Sustainability is achievable; however, some companies just simply don't see the value in investing in sustainability even though it has been heavily documented that it is the future of tourism. They must learn to adapt to this pressing issue. Ironically it is companies with higher profit margins that have the ability and capital to make the change to more sustainable options. Resorts that do support conservation and community are proving now more than ever that sustainability can equal a unique escape and that by taking care of the environment and its community it in turn will take care of you.
The reality of many companies that promote themselves to be greener than they actually are is that they're driven by profitability opposed to the destinations they operate in. Consumers cannot rely on individual companies and must take action in researching the ethical and sustainable options so that good marketing is not acting as a smokescreen for a lack of sustainability initiatives in place. Thankfully here at Pure Breaks we are doing the research to provide a trusted source of assessment.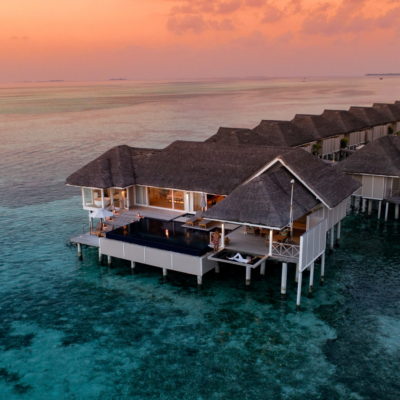 durations start from
3 days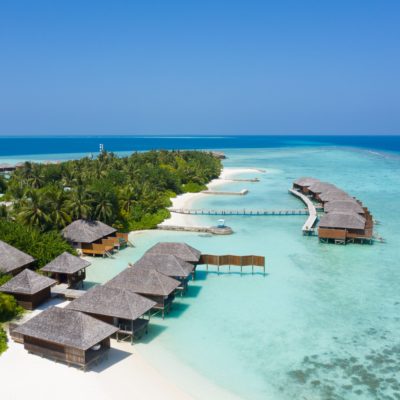 durations start from
3 days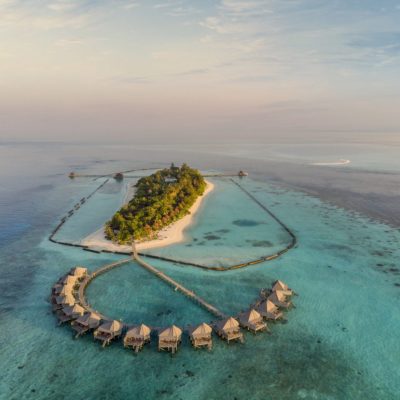 durations start from
3 days
"Janita is a graduate of University of the Arts, London and has been writing throughout her university degree. She is passionate about many things including sustainability, music and all mediums of art. "