The Caribbean - The Pure Breaks Top Picks
Explore amazing islands and relax on beautiful white sand beaches, drink rum with the locals or watch palms gently move in the breeze, the Caribbean will surely help you unwind.
Pure Breaks specialise in responsible holidays to the Caribbean where you can relax and enjoy the laid back approach the culture offers. Our Caribbean holidays are perfect for those needing a well earned break, whilst still wanting to connect with wonderful people and amazing cuisine. Perfect for a honeymoon, dream holiday experience, luxury places to stay and those that just want to forget for a while.
We listen, advise, and create. Let us take you away to the Caribbean.
We recommend these top Caribbean responsible holidays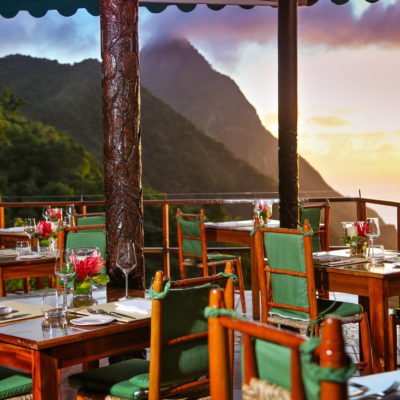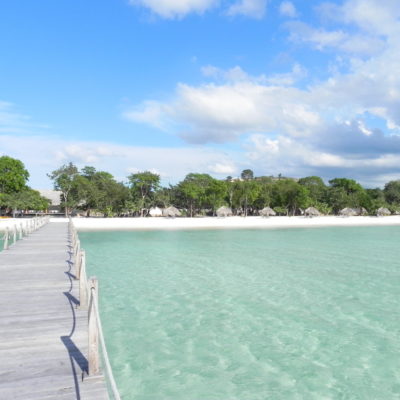 Get inspiration through our Caribbean videos
The Caribbean is famous for its colonial origins, its legendary days of piracy and all the sandy beaches that people ...
Reconnecting to nature, escaping technology, and roaming landscapes you haven't explored before have all become huge draws for travellers ...
Why The Caribbean?
The Caribbean is a mesmerising destination. With over 700 individual islands, the Caribbean nations each have their own unique character and history, with an amalgamation of influences and cultures blending together over 100s of years. Romance and charm fills the air, and the relaxed ambience is punctuated by festivals and towns filled with bright colour and light. A trip to the Caribbean will be a feast for your senses – with the sights, sounds, smells, and tastes helping to create vivid memories which will last a lifetime.
The variety of landscapes to be found here is mindblowing, with vibrant and buzzing towns and cities, stretches of white sandy beaches, thick forests, hidden waterfalls, and steep mountains – all waiting to be explored.
One of the biggest draws to the Caribbean are the friendly people and the rich cultural celebrations which occur throughout the year. Festivals filled with music and fantastic outfits filled with bright colour are a staple of Caribbean culture. Many festivals celebrate ancestral traditions of the islands and are a way to reclaim autonomy of the islands' history in a positive way, spreading joy and warmth throughout the spectators.
Spicemas in Grenada is a sight to behold, with festivities steeped in historical symbolism and Soca and Calypso music being heard throughout the island. Many other festivals take place throughout the Caribbean, the Trinidad and Tobago Festival occurs between February and March, Soleil in St Lucia spans the summer months, and Antigua holds their own sailing week!
Vivid green forests, ancient volcanoes, and paradisiacal beaches cover the Caribbean islands, and much of this pristine nature is protected in national parks. There is no better place to reconnect to nature than by immersing yourself in the heart of these biodiverse wildernesses. Alejandro de Humboldt National Park in Cuba is home to over 900 plant species, as well as many endemic species of parrots, hummingbirds, lizards and the Cuban solenodon. Hiking and trekking through the park will reward you with animal and bird sightings which you will never forget.
Blue and John Crow Mountains National Park in Jamaica and Morne Trois Pitons National Park in Dominica are both an ethereal mixture of luscious forests and rocky mountains, where mountain biking through the trees on dirt tracks is an excellent way to take in the breathtaking views. The tropical island of Inagua in the Bahamas is home to the Inagua National Park – a wetland paradise to protect West Indian flamingos.
Rich histories are protected through twenty-three UNESCO World Heritage Sites, which preserve ancient buildings and fortresses. For the history buff, visiting the heritage sites is an excellent way to inform yourself of the chequered past of these tropical archipelagos. The Colonial city of Santo Domingo in the Dominican Republic and Old Havana in Cuba are two examples of Caribbean cities full of culture and archaeological history which benefit from protected status. San Pedro de la Roca Castle in Cuba, Brimstone Hill Fortress National Park in Saint Kitts and Nevis, and Antigua Naval Dockyard in Antigua all reveal the interesting and unsettled historical past of the islands.
Many travel to the Caribbean for the sparkling oceans and warm shallows, and the promise of long sunset walks along stretches of fine sandy beaches. Palm dotted shores welcome travellers to explore marine life, and many beaches offer exciting activities such as snorkelling and scuba diving to allow the ocean life of tropical turtles, colourful fish, and blooming coral reefs to be discovered. Glide across calm waters in a kayak, or stand-up paddleboarding while listening to the sea birds call, and feeling the gentle breeze on your face. Whatever your travel wish, it is guaranteed the Caribbean can offer it to you.
Where is the Caribbean?
Your next Caribbean trip starts here